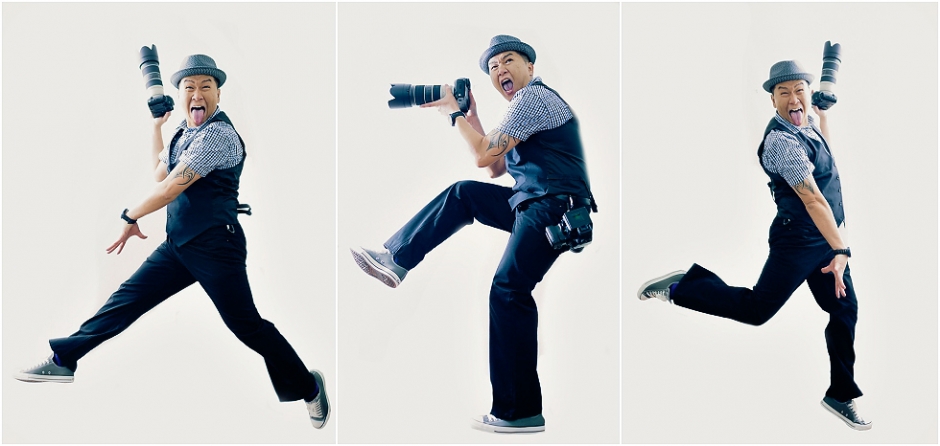 Who is Tom Wang??
I create images that convey your personality and self-confidence! I promote the idea of being "YOU"! In planning the most important day of your life, you'll have the perfect dress, the perfect venue and the perfect details to a fairy tale wedding. Not only will your wedding be one of the best times of your life, you, your family and friends will also be able to witness, share and re-live in those captured memories. My philosophy on a wedding day is all about bringing out the natural beautiful you – your personalities as an individual and interactions as a couple. My gregarious, energetic and fun personality (ok – and my lame jokes) rubs off on everyone– and before you know it, your personality and energy comes alive. My theory is – If you sense a connection – this vibe and trust between you and your photographer (me – of course!), you'll spend your entire wedding day free of nerves, laughing until it hurts, and being able to "feel" the feelings and enjoy being in the moment. These feelings – the raw emotions (and yes, sometimes tears come pouring out) are the imagery I want to achieve on your wedding day!
Why do I do it?
I believe everyone has a vision of their wedding day, and I think every bride and groom deserves to have that fairy tale wedding captured in photos! It's my job to make you feel comfortable and relaxed on your wedding day, so we can rock your wedding with your own flair, style and vision. My favorite part about weddings – the natural and visceral emotions that every couple feel on their wedding day. (that's my soft and mushy side talking). Those are once in a lifetime, and as cliché as it sounds, I love the little things couples do when they think no one is looking. That is pure!
Who wants "The Wang?"
Couples that are all about having a blast on their wedding day and looking for their wedding memories to be captured in the moment, and timeless for years to come.
OMG!!!!! I WANT "The Wang!"
Not everyone can enjoy my lame jokes and my colorful outfits, I will only book 20 weddings a year! So click on the CONTACT button on the top of the page to schedule a meeting or book your date now!